MAJORCOM at Expoprotection 2022
Majorcom will exhibit at Expoprotection from November 15th to 17th 2022, the international show for risk prevention and management.
Meet us at booth E50. We look forward to seeing you !
Get your free badge below.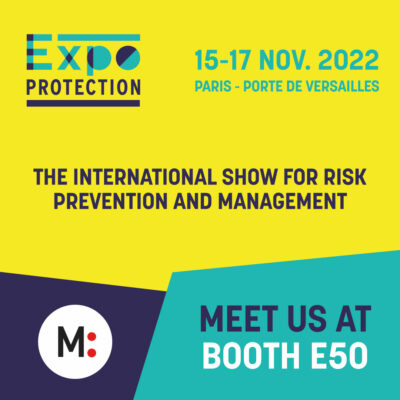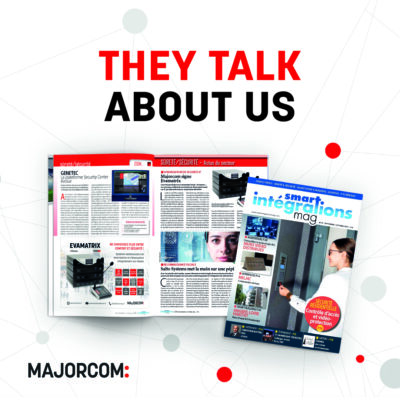 Smart Intégrations Mag talks about us
EVAMATRIX, our new ultra-flexible and fully connected Public Address and Voice Alarm system, is featured in the september/october 2022 edition of Smart Intégrations Mag.
Smart Intégrations Mag is a french magazine for security and audio professionals !
MAJORCOM arrives in Belgium and Luxembourg
We are pleased to announce our partnership with COMMpunt for the distribution of our Public Address and Voice Alarm systems in Belgium and Luxembourg.
For more than 10 years, COMMpunt has been the expert for all your professional sound projects in Belgium and Luxembourg !
We are pleased to announce the arrival of Corentin MOYON as a Technical Sales Representative.
Corentin supports you in your sound projects throughout the North-West region. He is at your disposal for your costing requests and other questions.
Welcome to the team !
They talk about MAJORCOM in Le Figaro
Nicolas Cordonnier, our CEO, talked with Le Figaro about Majorcom, the need for a personalized approach in the installation of a sound system and our latest innovation : EVAMATRIX.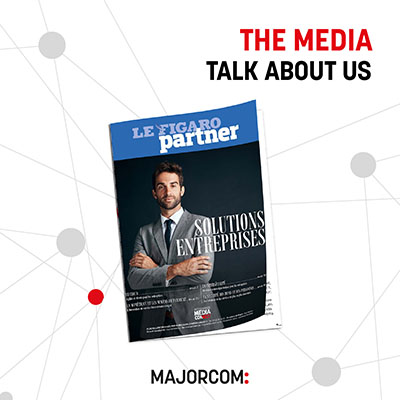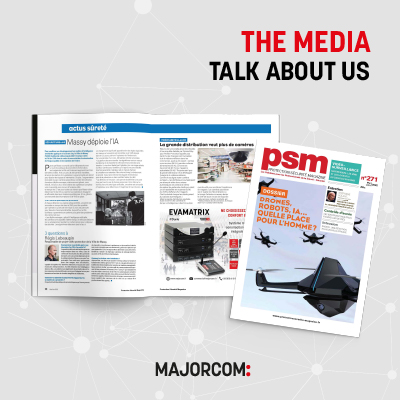 They talk about MAJORCOM in Protection Security Magazine
EVAMATRIX, our new fully connected Public Address and Voice Alarm system, is featured in the May/June edition of PSM (Protection Security Magazine), the n°1 magazine for safety and securtiy professionals !
The MEETT has chosen MAJORCOM and the EXEO system to equip its 55-hectare exhibition center.
In order to consolidate its status as a European capital and to strengthen its attractiveness for both national and international business tourism, the city of Toulouse has decided to build a new MEETT Exhibition and Convention Center.
With a surface area of 55 hectares, the new Center is divided into 3 main areas
– 40,000 m² modular exhibition hall
– 15,000 m² Convention Center
– 95,000 m² of additional areas.
The MEETT has chosen MAJORCOM and the PA/VA EXEO sound and voice alarm system, for optimal flexibility and reliability.
Voice alarm systems are essential to tackle the challenges associated with ensuring safety and security.
MAJORCOM offers a straightforward, location-specific public address system to keep the public informed and alert.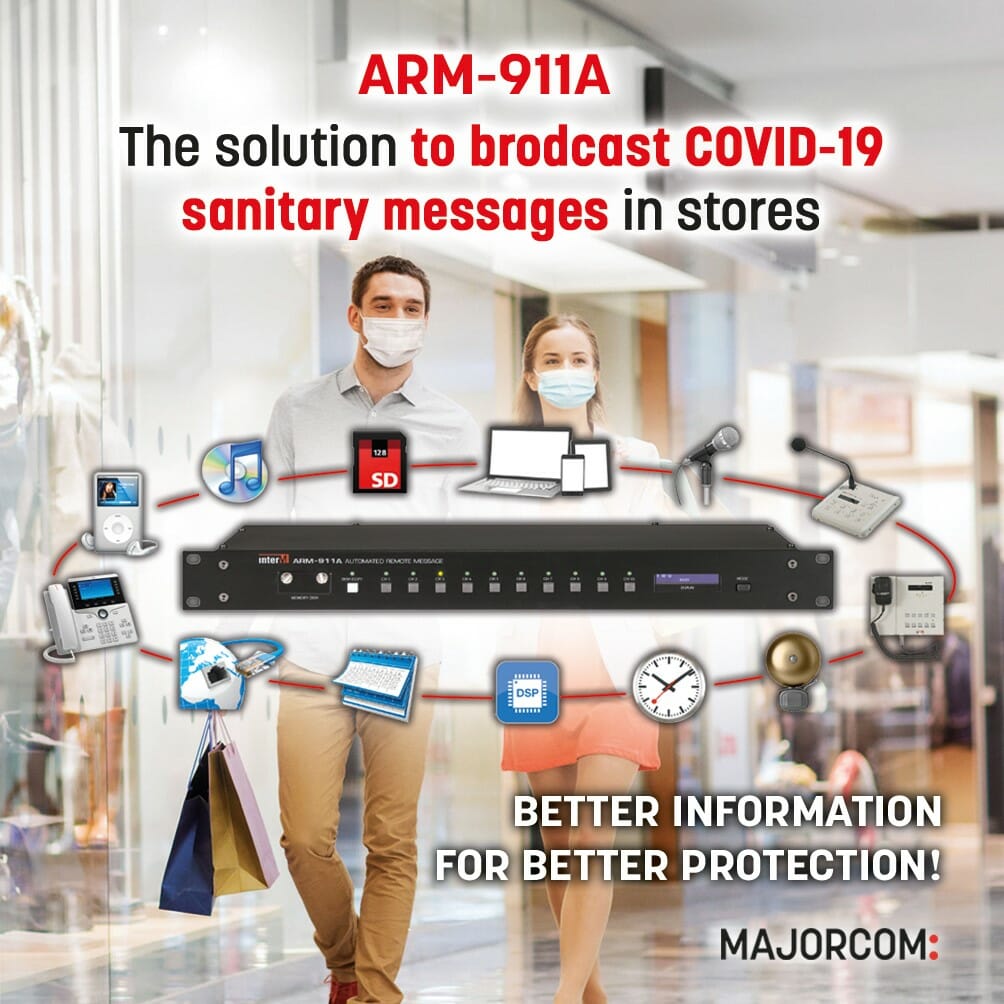 The ARM-911A, the system to broadcast your prevention messages in order to stay safe from the COVID-19 coronavirus
The ARM-911A is a digital audio mixer equipped with a Digital Signal Processor and a digital message player. It interfaces with all types of existing public address systems or any new systems.
A built-in programmable timer can be used to schedule message or playlist playbacks that have been stored on an internal non-volatile memory, these files can also be uploaded through a web browser.
EXEONE Silver Award APS 2019!
EXEONE's new compact EN 54-16 & EN 54-4 certified voice alarm and public address system has been awarded the SILVER Trophy for the most innovative solutions by the panel of judges of the APS trade show in Paris, a leading French safety and security trade show.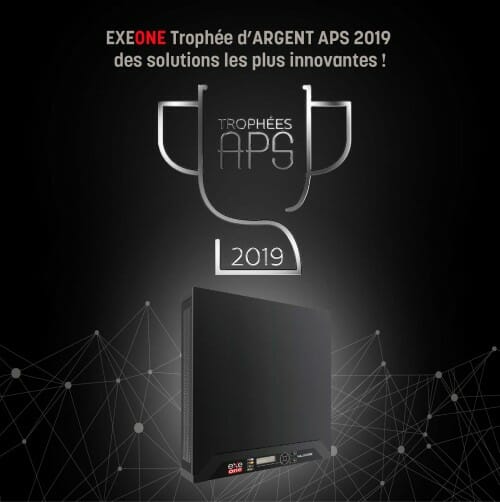 MAJORCOM places customer service at the heart of its business model thanks to its dedicated business team. Our systems are custom-designed by our engineering department which is staffed with acousticians and electronic engineers, with the expert support of our R&D department, and an after-sales department with highly involved support functions.
Need some information? Fill out the contact form or contact us directly on +33 5 61 31 86 87
Address: 56 Chemin de la Flambère, 31300 Toulouse, France


See the map