They talk about MAJORCOM in Le Figaro
Nicolas Cordonnier, our CEO, talked with Le Figaro about Majorcom, the need for a personalized approach in the installation of a sound system and our latest innovation : EVAMATRIX.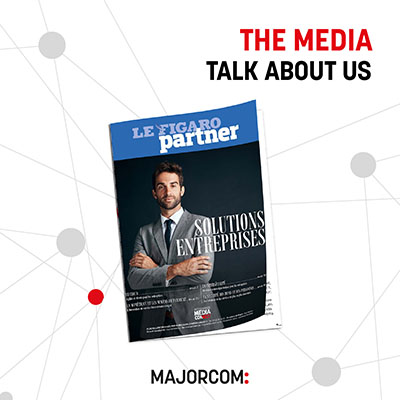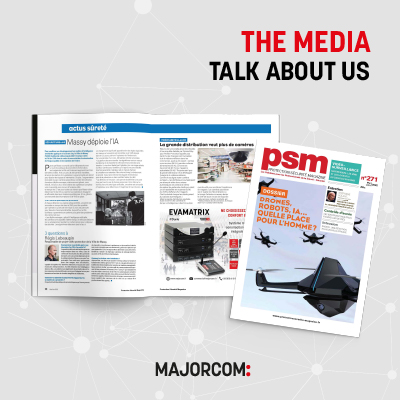 They talk about MAJORCOM in Protection Security Magazine
EVAMATRIX, our new fully connected Public Address and Voice Alarm system, is featured in the May/June edition of PSM (Protection Security Magazine), the n°1 magazine for safety and securtiy professionals !
The MEETT has chosen MAJORCOM and the EXEO system to equip its 55-hectare exhibition center.
In order to consolidate its status as a European capital and to strengthen its attractiveness for both national and international business tourism, the city of Toulouse has decided to build a new MEETT Exhibition and Convention Center.
With a surface area of 55 hectares, the new Center is divided into 3 main areas
– 40,000 m² modular exhibition hall
– 15,000 m² Convention Center
– 95,000 m² of additional areas.
The MEETT has chosen MAJORCOM and the PA/VA EXEO sound and voice alarm system, for optimal flexibility and reliability.
Voice alarm systems are essential to tackle the challenges associated with ensuring safety and security.
MAJORCOM offers a straightforward, location-specific public address system to keep the public informed and alert.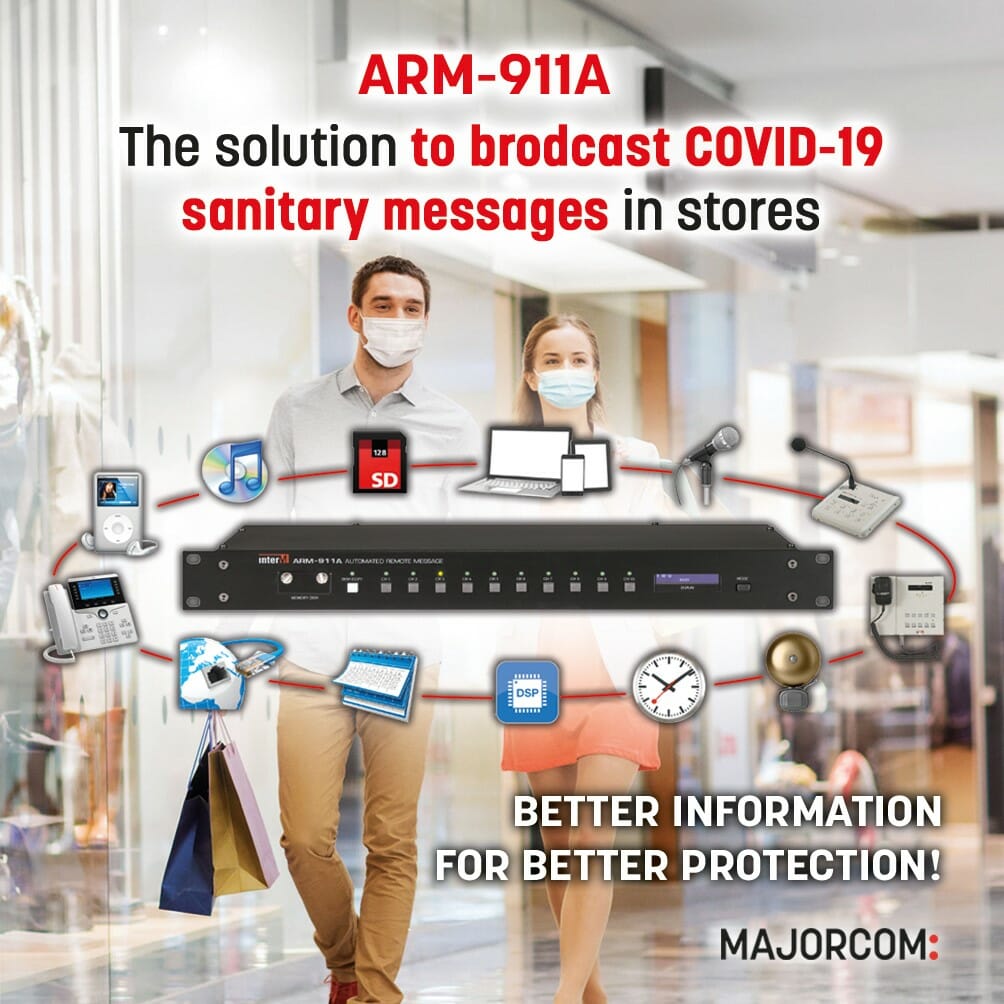 The ARM-911A, the system to broadcast your prevention messages in order to stay safe from the COVID-19 coronavirus
The ARM-911A is a digital audio mixer equipped with a Digital Signal Processor and a digital message player. It interfaces with all types of existing public address systems or any new systems.
A built-in programmable timer can be used to schedule message or playlist playbacks that have been stored on an internal non-volatile memory, these files can also be uploaded through a web browser.
EXEONE Silver Award APS 2019!
EXEONE's new compact EN 54-16 & EN 54-4 certified voice alarm and public address system has been awarded the SILVER Trophy for the most innovative solutions by the panel of judges of the APS trade show in Paris, a leading French safety and security trade show.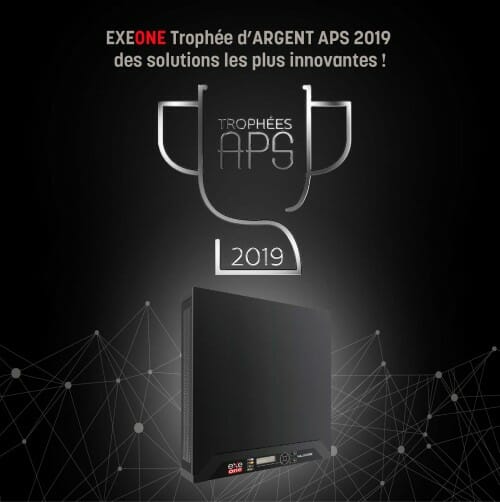 MAJORCOM places customer service at the heart of its business model thanks to its dedicated business team. Our systems are custom-designed by our engineering department which is staffed with acousticians and electronic engineers, with the expert support of our R&D department, and an after-sales department with highly involved support functions.
Need some information? Fill out the contact form or contact us directly on +33 5 61 31 86 87
Address: 56 Chemin de la Flambère, 31300 Toulouse, France


See the map