Play and schedule different content in different zones and easily change both the zones and the content anytime, as needed.
IP network PA solutions for every space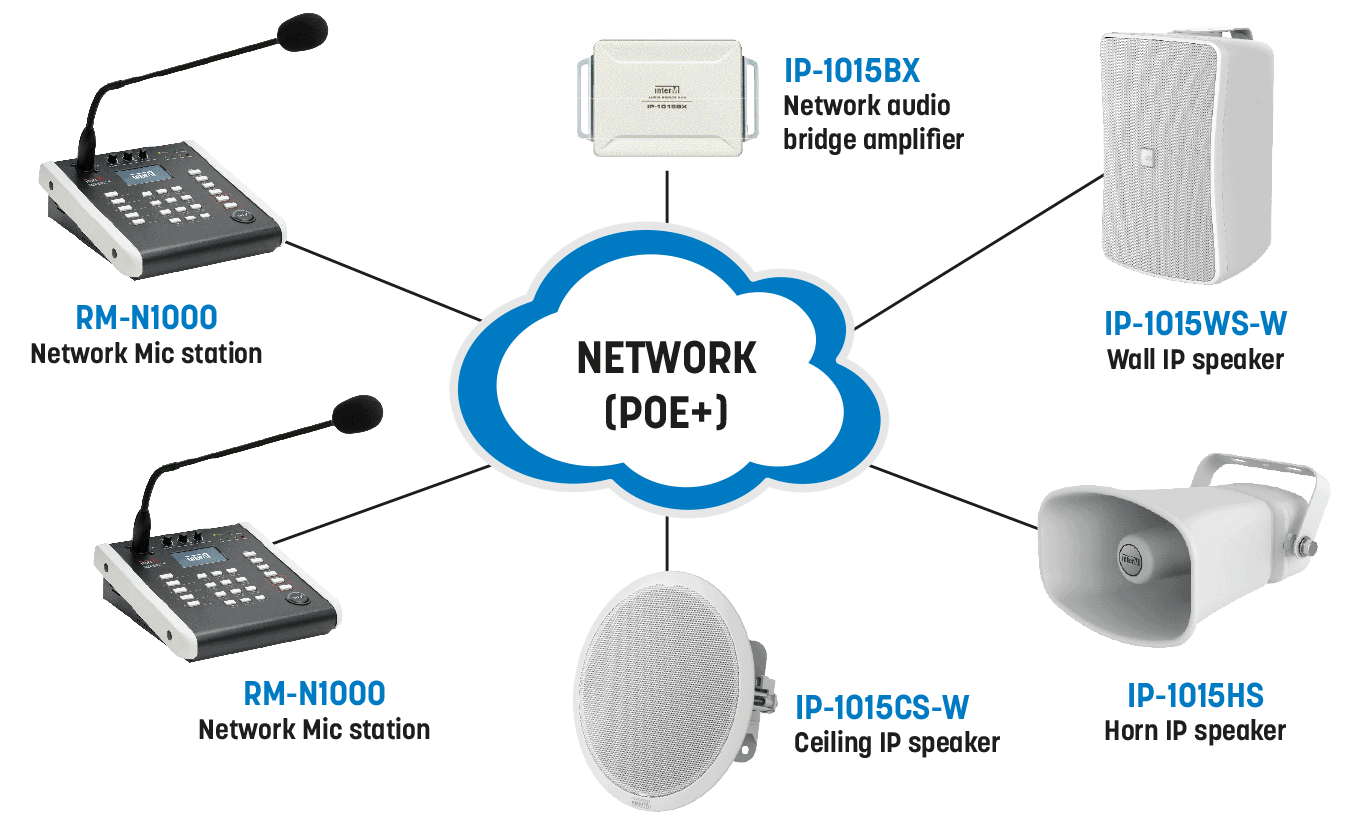 Our IP speakers system can operate and manage broadcasts via standard Ethernet networking protocols.
Through the network, the system receives power and audio, and users can monitor and manage the system.
IP speakers system basically provides annual scheduler, TTS, and graphically visualized monitoring functions.

High Audio quality
Uncompressed/ Compressed
High Digital audio quality format

Simple power supply
IP speaker get power from POE switch

Scalability
It can be used in conjunction with various external devices such as CCTV (VMS) and PBX (SIP).

Easy plug and play
By connecting with networks not using line installation method needed to the integration but it saves costs and time.
Need more information about our IP Speakers system ?
Our Engineering Study can advise you whatever your project.
IP Speakers system components