Play and schedule your audio content easily, according to your needs and in the areas of your choice ! 
IP network PA solutions for every space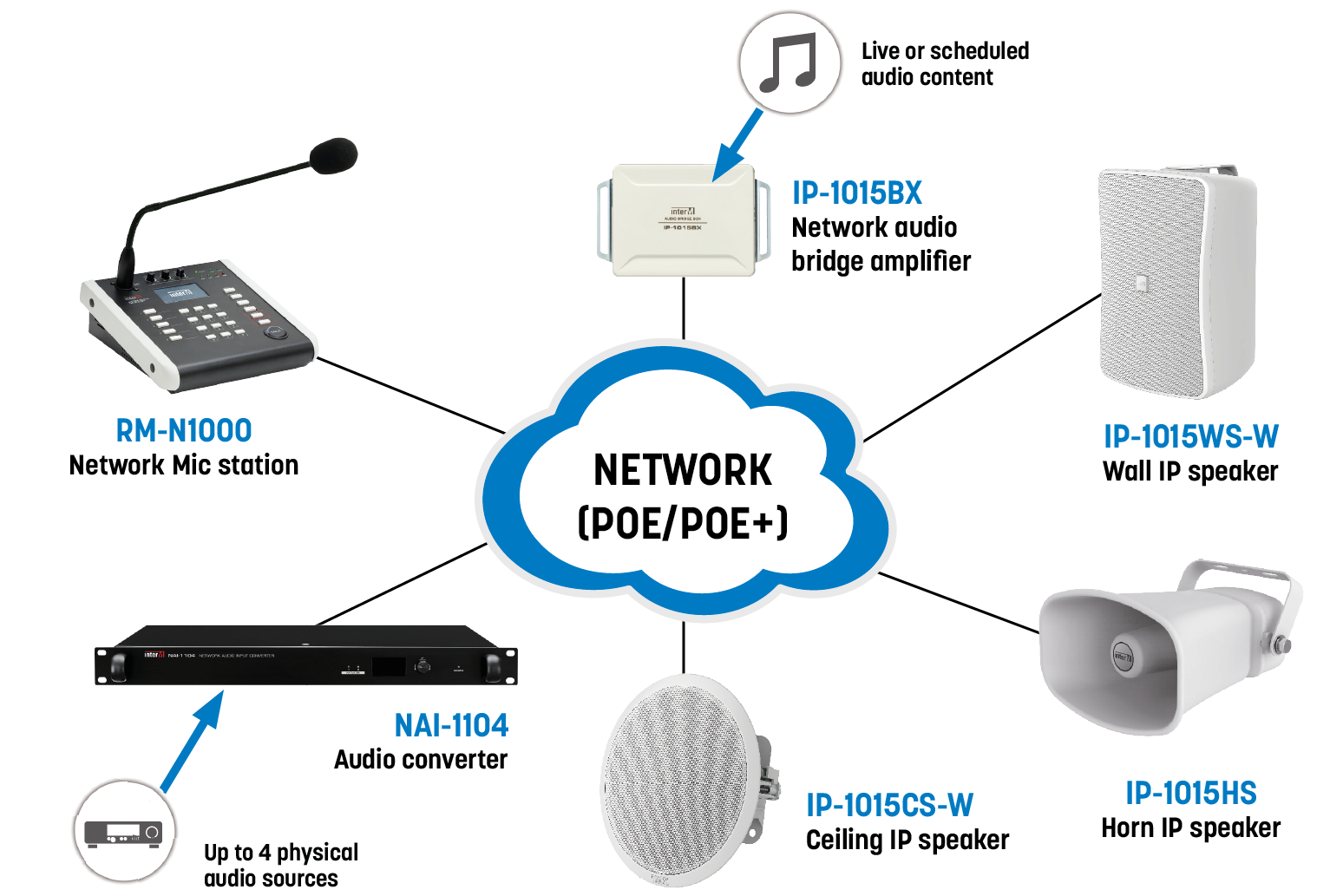 Our IP speakers system can operate and manage broadcasts via standard Ethernet networking protocols.
Through the network, the system receives power and audio, and users can monitor and manage the system.
The IP audio system provides an annual scheduler, a TTS and real-time monitoring features.

High Audio quality
Uncompressed/ Compressed
High Digital audio quality format

Simple power supply
IP speaker get power from PoE or PoE+ switch

Interoperability
It can be used together with an IP-PBX (SIP) and a CCTV system (VMS).

Easy plug and play
To add an IP speaker, it only needs to be connected to the Ethernet network and be added in the software. It saves costs and time !
The benefits of IP Speakers
Need more information about our IP Speakers system ?
Our Engineering Study can advise you whatever your project.
IP Speakers system components
Services to ensure your satisfaction!
Find all our products, their description and technical details in our catalog.
MAJORCOM places customer service at the heart of its business model thanks to its dedicated business team. Our systems are custom-designed by our engineering department which is staffed with acousticians and electronic engineers, with the expert support of our R&D department, and an after-sales department with highly involved support functions.
Need some information? Fill out the contact form or contact us directly on +33 5 61 31 86 87
Address: 56 Chemin de la Flambère, 31300 Toulouse, France


See the map